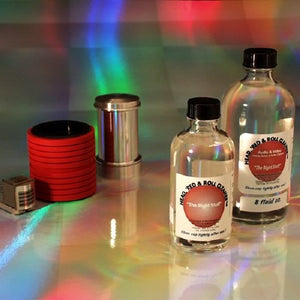 Head, Red & Roller Cleaner cleans, de-greases & de-fluxes with no risk of rust, corrosion or flammability. Extremely rapid evaporation - leaves no residue. Recommended for use on all magnetic heads, critical tape path components, pinch rollers, and our T/REDS rollers.
This product has been thoroughly tested and proven compatible with virtually all common pinch roller elastomers.  If unsure, spot testing is recommended before making a full application. 
TIP: Don't bother trying to clean polyurethane rollers which are beginning to soften and liquify - there's no hope for these! And above all, NEVER use 'em on your recorder.