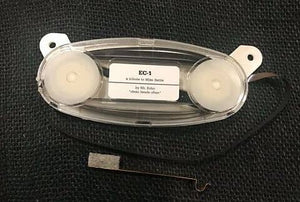 Expertly crafted and assembled by Hartville Music in Hartville, OH. Home of the Original Tape cartridge designed by Mike Battle for the Echoplex. The Gold standard for echo since 1964.

Brand new production tape cartridge. Hand wound and hand packed with ATR Magnetics lubricated Echo Tape. Includes new tension pad.
Fits EP1, EP2, EP3, EP4, Tubeplex, and newer Full-Tone machines (Tube Tape Echo and Tape Echo V2) as well as the SSTE units.