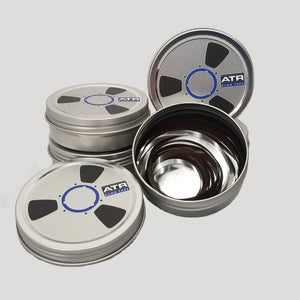 The first newly manufactured echo tape for your tape delay machine. The ATR Echo Tape comes in an unassembled 20' length with splice tape.
After a multiple series of tests, ATR Magnetics has created a lubricated tape that will last and won't bunch! 
Calibrating your tape delay machine after installing is recommended to get the best results out of the Echo Tape.